Configuration
Authenticating to the Admin API requires an External Application configuration to be created within Banno.
The back office administrator at your financial institution can do this for you in the Users & Groups section of Banno.
From the Banno People dashboard, click the ... button to open the menu and select Users & Groups
If you are developing using a Jack Henry test environment, you will not have access to Banno Users & Groups. In this case, Jack Henry is the acting administrator of the financial institution and you will have to contact us for any Banno Users & Groups operations.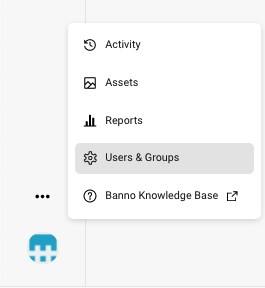 Finally, click the + Create external app button.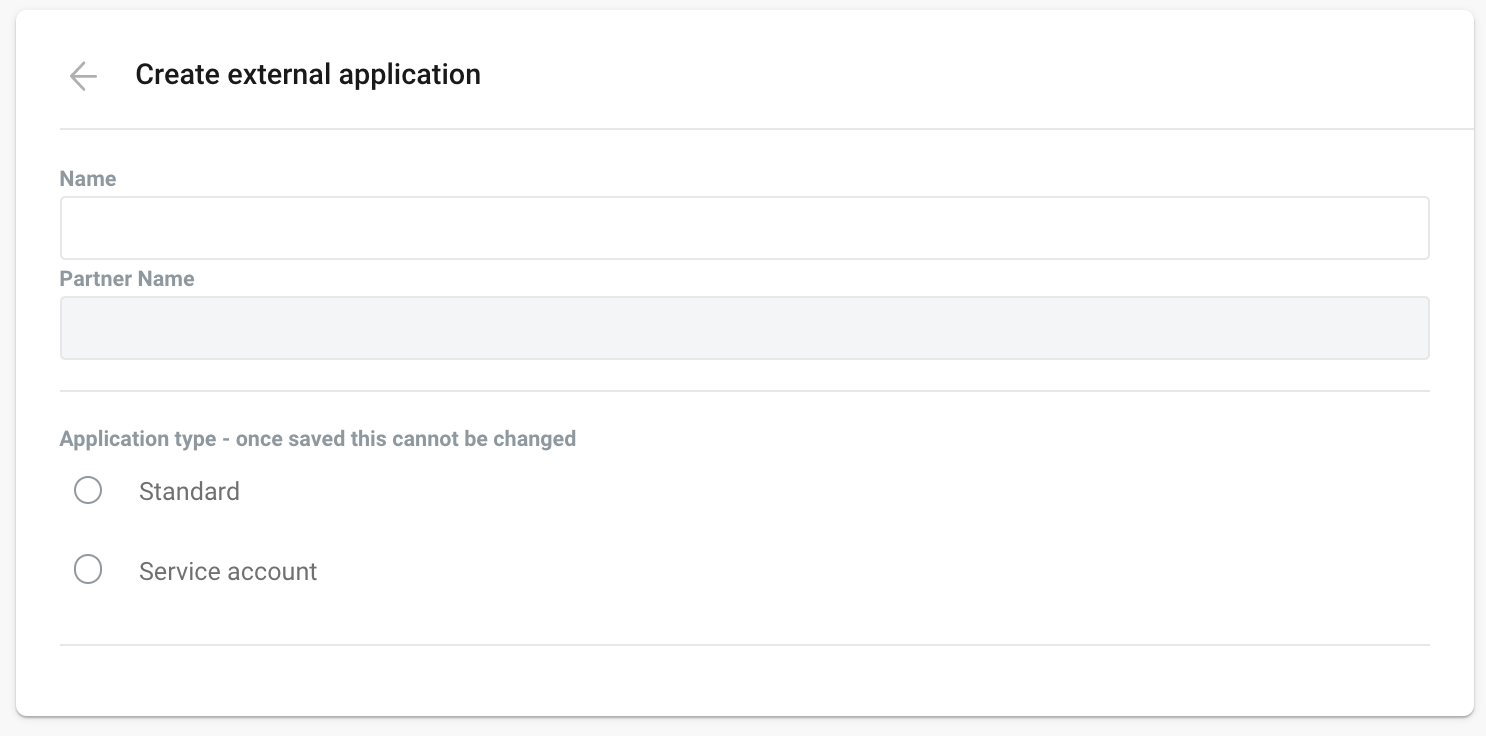 Requirements
Name
The name of the External Application.
Partner Name
The name we use to monitor and track integrators using the Admin API.
Application Type
Standard

A standard account also provides the ability to "Sign in with Banno" using user-level OAuth.
Authentication can either be configured as Confidential, which uses a standard client secret, or Public, which uses PKCE.

Service account

This will use a signed JWT for authentication. A service account provides application-level authentication instead of user-level authentication.
Authentication for Service accounts is configured with a Signed JWT.
Public Key
See the Public Key + Private Key topic.
Associated User
See the Associated User topic.
Output
Client ID
This is the Client ID that you'll use in the Client Credentials flow.
See the Authentication topic.
---
Have a Question?
Have a how-to question? Seeing a weird error?
Get help on StackOverflow
.
Last updated Wed Dec 28 2022