Configuration
Authenticating to the Admin API requires an External Application configuration to be created within Banno.
The back office administrator at your financial institution can do this for you in the Users & Groups section of Banno.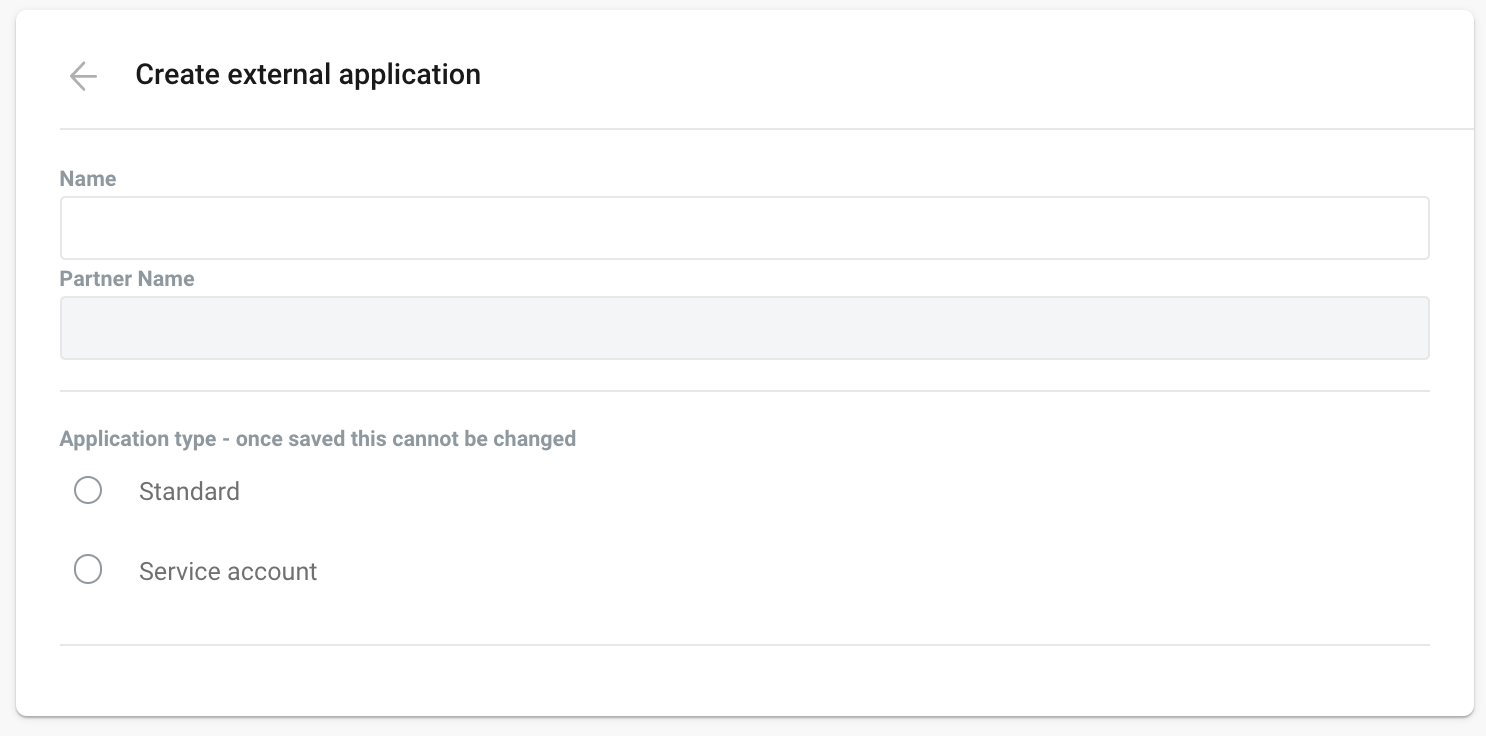 Requirements
Name
The name of the External Application.
Application Type
This will be Service account.
Public Key
See the Public Key + Private Key topic.
Associated User
See the Associated User topic.
Output
Client ID
This is the Client ID that you'll use in the Client Credentials flow.
See the Authentication topic.